SIGN UP FOR YOUR FREE LSA HARD COPY SUBSCRIPTION AND/OR LSA DIGITAL EDITION WITH OUR COMPLIMENTS TODAY!

Lighting&Sound America is your monthly publication for lighting, sound, and staging professionals working in theatre, touring, industrials, corporate A/V, houses of worship, themed entertainment, retail, and much more. Sign up today!
Recently Featured:
Rat Pack Revival. Robbie Williams takes Vegas with a residency that has plenty of that old-time swing.

Dreamspace. Innovative visuals and carefully crafted sound for Billie Eilish.

Homecoming. After nearly three decades, MCC Theater finds a permanent base.

Nicholas Pope designs an audio sampler system for In the Green at Lincoln Center, NYC. 

A World Without Wires?

LSA Technical Focus Products In-Depth: Meyer Sound Slim System Package; Solid State Logic L550/L350 Live Sound Digital.

Video Matters with Richard Cadena

Audio File with Phil Ward

LSA 2019 Wallplanner – email LSA@plasa.org for your free poster! Supplies limited.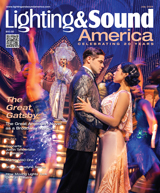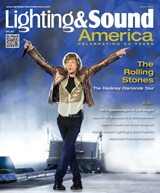 NEW LSA
DIGITAL EDITION!
SUBSCRIBE TO THE NEW LSA DIGITAL EDITION HERE!
CURRENT LSA SUBSCRIBERS - RENEW OR UPDATE YOUR LSA SUBSCRIPTION HERE