SIGN UP FOR YOUR FREE LSA HARD COPY SUBSCRIPTION AND/OR LSA DIGITAL EDITION WITH OUR COMPLIMENTS TODAY!

Lighting&Sound America is your monthly publication for lighting, sound, and staging professionals working in theatre, touring, industrials, corporate A/V, houses of worship, themed entertainment, retail, and much more. Sign up today!
Recently Featured:
The Hudson Theatre Takes a Bow. Inside Broadway's newest vintage theatre.
The Weeknd's new tour. How an audacious scenic concept dictated The Weeknd's new tour.
Casting New Light on Niagara Falls.
LSA Technical Focus products in-depth:
Philips Vari-Lite VL6000 Beam
Cadac Seven Digital Mixing Console
ETC Gio @5 Console
Video Matters with Richard Cadena
Audio File with Phil Ward

LSA 2017 Wallplanner giveaway. Email LSA@plasa.org for a free copy or copies for your shop or school (supplies limited).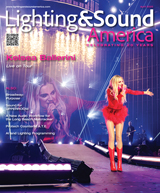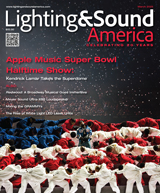 NEW LSA
DIGITAL EDITION!
SUBSCRIBE TO THE NEW LSA DIGITAL EDITION HERE!
CURRENT LSA SUBSCRIBERS - RENEW OR UPDATE YOUR LSA SUBSCRIPTION HERE