SIGN UP FOR YOUR FREE LSA HARD COPY SUBSCRIPTION AND/OR LSA DIGITAL EDITION WITH OUR COMPLIMENTS TODAY!

Lighting&Sound America is your monthly publication for lighting, sound, and staging professionals working in theatre, touring, industrials, corporate A/V, houses of worship, themed entertainment, retail, and much more. Sign up today!
Recently Featured:
Twenty One Pilots' design team delivers on the promise to create something totally original.
The Ladies of La Traviata and Marnie at the Metropolitan Opera.
Josh Groban's Bridges Tour was defined by a classic emphasis on the star and his songs.
Environmental lighting for music festivals.
LSA Technical Focus product in-depth: DTS Synergy 5 Profile.
Technical Focus: Making digital sound like analog.
Plus tool time for techs.
Video Matters
Audio File
LSA 2019 Wallplanner – email LSA@plasa.org for your free poster! Supplies limited.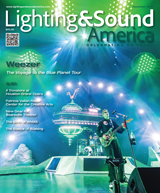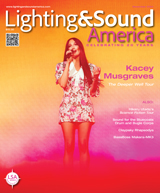 NEW LSA
DIGITAL EDITION!
SUBSCRIBE TO THE NEW LSA DIGITAL EDITION HERE!
CURRENT LSA SUBSCRIBERS - RENEW OR UPDATE YOUR LSA SUBSCRIPTION HERE